About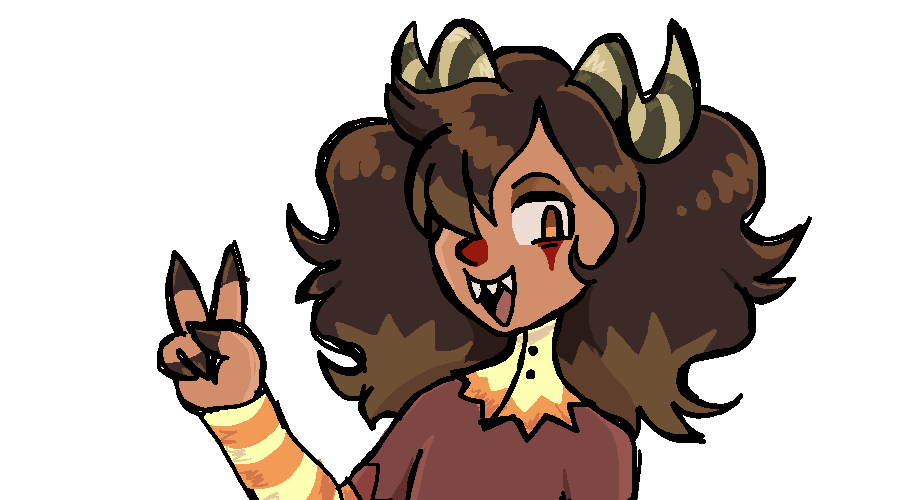 Howdy! I'm JOVE, sometimes I call myself the JOVESTER and other silly nicknames.

I'm an artist with a love for character design and story telling, I've also been interested in writing and game design but I'm still honing my skills and as such I have less examples than say my art. Art will always be my main thing, as it's probably the one thing I've been doing the longest. When I'm not drawing I like to play video games, read, update webpages like this and develop my characters. If I were to make a list of all the things I like it'd take up the entire page so instead here's my recommendation page of media I like!

If you're wondering what's the point of a website like this, well when I was younger I always enjoyed whenever things or people I enjoyed had their own website and loved exploring every page. Every website packed with their own style and charm. It's always been an interest of mine to make my own website. Obviously in my head I imagined it a lot more grand than this but the amatuer look of my site sure does add to it's charm, no? This is probably the most I've made use of HTML since those times in the past I'd edit my virtual pet site page.

For questions like what program do I use for art or whatever, please check out my FAQ page! If you have a question and it isn't included there, feel free to DM or send an ask to the various sites listed below. I have Discord but to avoid random DMs or friend requests I do not post it publically.

Find me on such places such as Twitter, Tumblr, Instagram, Reddit and even a carrd with the same name!

BACK.